Tana's S.H.A.P.E
Expert Mode Update!
Thanks to everyone who's been playing S.H.A.P.E and posting GIFs over the last few days, it means so much to me to see people playing it and having fun! I know some people have finished every level already, so I thought I'd add a new mode: Expert Mode!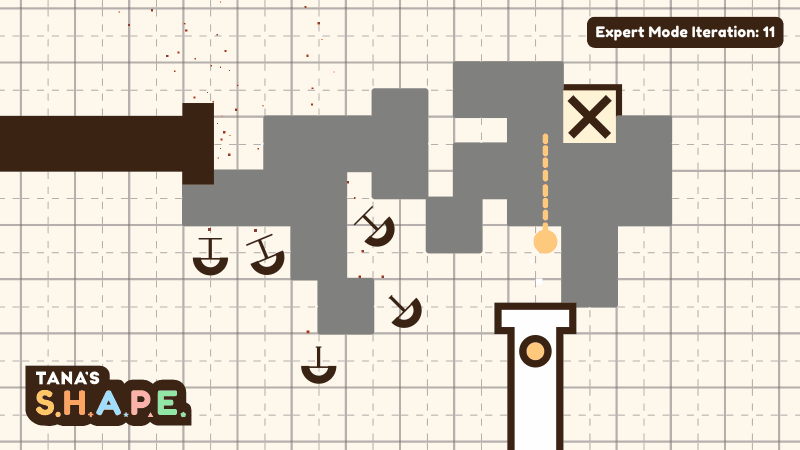 What is Expert Mode?
It's a new mode where you need to repeat the same level as many times as you can, but once you place an item for a solution, you can't use that space for future solutions. However, you also have full access to every tool available, regardless of what tools the level originally had. This means you will need to get really creative in order to get higher scores! Even the simplest levels will get complex quickly.
Scores are tracked per level, and your total Expert Mode score is available in the level select screen. Additionally, GIFs will show what iteration you got up to, letting you show off your solutions and genius!
Other Updates

Item placement have been updated with new visuals and improvements to make everything look a bit nicer and feel better.
Bugs with moving portals have been fixed
Fix a bug with Level 4 being automatically completed
Again, thanks to everyone playing and I would love to see how far you get in Expert mode! If you want to show me your highest scores or let me know about a bug, you can find me on twitter @tanatanoi
Thanks for playing :) - Tana
Files
Tana's S.H.A.P.E.apk
27 MB