Tana's S.H.A.P.E
Tana's S.H.A.P.E out now!
---

Congratulations Employee! You are now certified to work at Tana's Shape Handling And Postage Enterprise (or S.H.A.P.E)!
Use portals, springs, blocks, magnets, and fans to get shapes from A to B! Over 70 hand crafted, physics-based puzzles await your genius, crazy, or it's-not-stupid-if-it-works solutions.
If you have a solution you're particularly proud of, use the GIF exporter to share them with your friends (and me) using the hashtag #TanasShape on twitter :)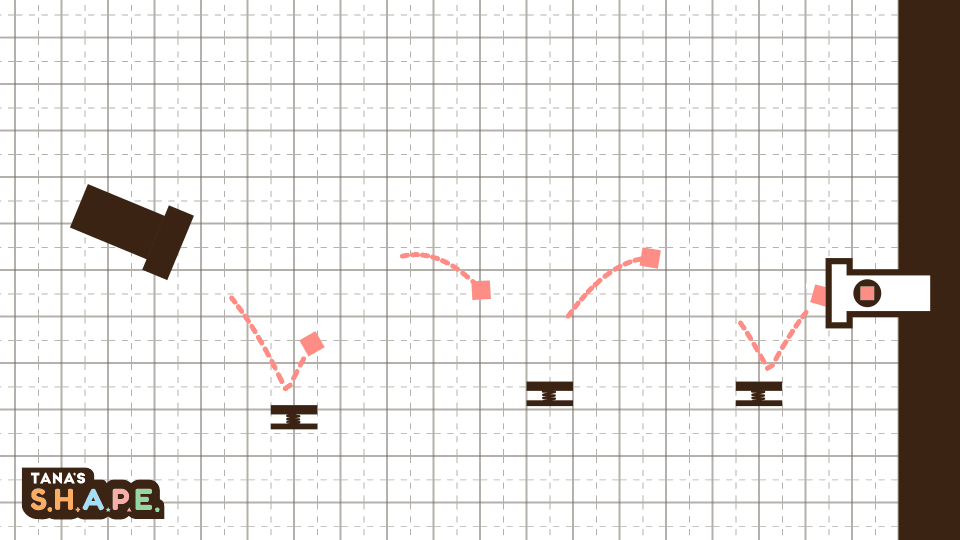 And now I leave you with the fresh, new trailer to celebrate the day!
Again, this game wouldn't be possible without support from Dinosaur Polo Club (https://dinopoloclub.com/) and all of the people who helped me along the way.
Download for free now on Desktop, Mac, or Android. I really hope you enjoy the game, and if you do, please leave a comment - I really appreciate it!
Thanks, Tana :)
Files
Tana's S.H.A.P.E.apk
27 MB